Students who have earned the STEAM on Display: Middle School Program badge successfully completed a Middle School Program course in Continuing Studies at the School of the Art Institute of Chicago. Students who earn the badge have demonstrated their ability to develop and express ideas related to course content through writing and orally. At the end of the course, the student participated in a final exhibition, displaying work accompanied by a written project description and/or an oral presentation to an audience that included instructors and classmates, friends and family, and members of the School community.
Issuer: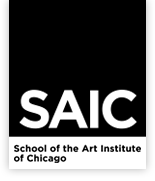 School of the Art Institute of Chicago
http://www.saic.edu/
Evidence:
Badge Type: showcase
Expected Duration: 2 weeks
Critera
[required] Final exhibition - completed projects accompanied by written project statements and/or oral presentation.